This Clean House offers elite cleaning services for residential homes, apartments and vacation rentals.
From ongoing, regular maintenance cleanings, to vacant apartment move-out cleanings to quick hassle-free turnaround cleans for your vacation rentals. This Clean House offers several different cleaning options to meet your needs.
We are your one-stop-shop for:
House Cleaning Window Cleaning
in Tucson.
The Initial Cleaning Service
The Initial Cleaning Service generally takes 2-2 ½ times longer than routine maintenance on your home, depending on the current condition of your home. Once the Initial Cleaning is completed your home is ready for regular maintenance services.
The Initial Cleaning includes:
Dusting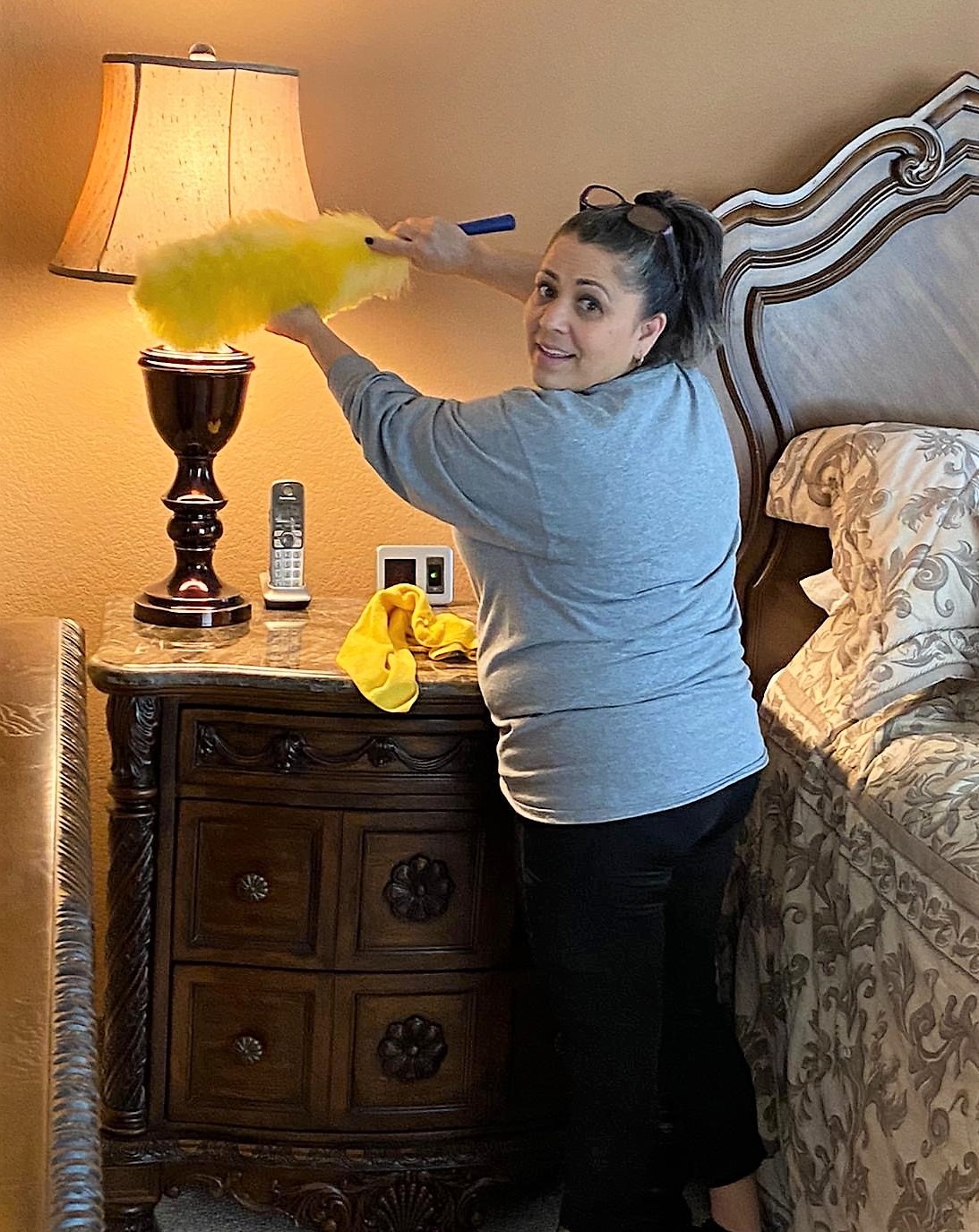 All readily accessible areas (Does not include emptying bookshelves or china cabinets)
Accessible items picked up, dusted, dusted underneath and returned where found
Ceiling Fans- (from 3 step ladder) or blade edges and lights (with extension pole)
Baseboards (visible and accessible)
Hanging lights (over dining and/or kitchen table) dusted and cleaned. (Glass cleaned)
Patio/Breakfast area door glass cleaned top to bottom (Glass panels)
Fans, Baseboards, Door Trim, Doors and light switches wiped down (on rotation after Initial)
Kitchen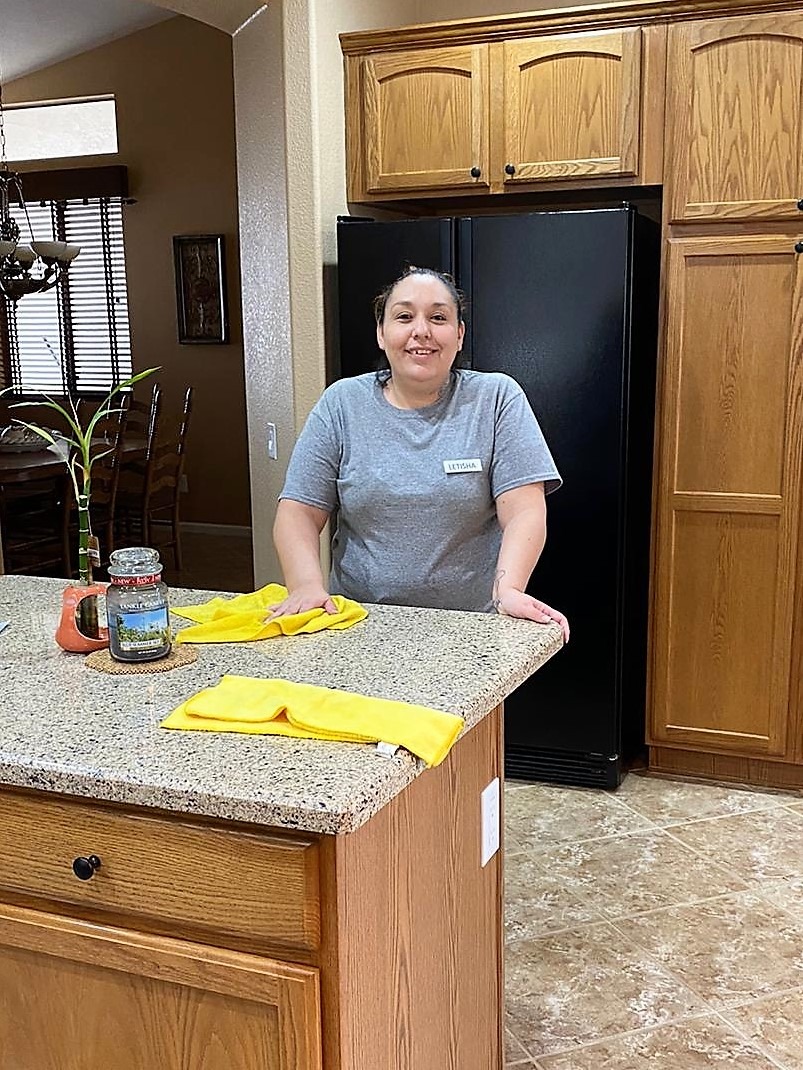 Counter tops cleaned.
Items on counter wiped down/placed back where found (i.e., coffeepot, mixers, toaster, etc.)
Stove top and microwave cleaned (Inside of oven upon request)
Top of refrigerator wiped down (Inside of refrigerator upon request)
Appliances wiped down (exteriors): Stainless steel appliances/sinks polished.
Cabinet faces wiped down (Top of cabinets cleaned upon request)

Bathrooms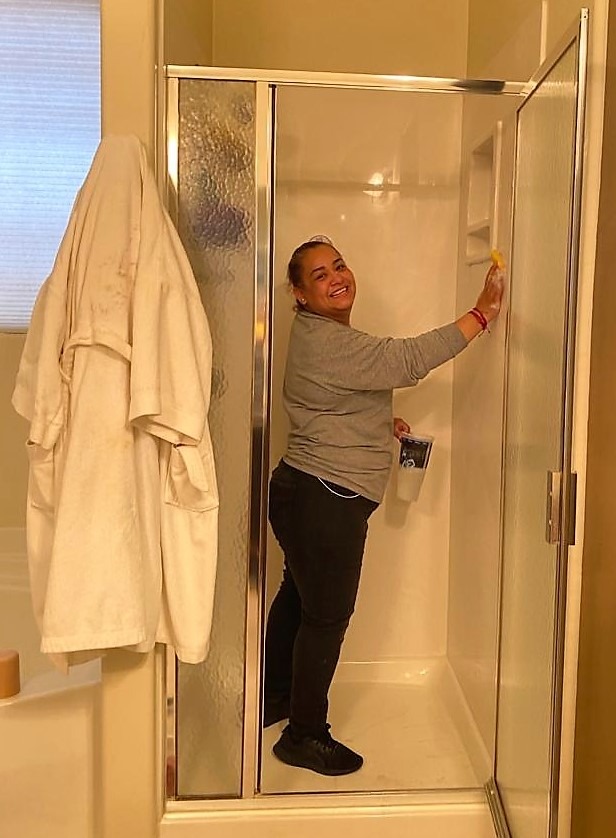 Counter tops, tubs, showers, sinks, and toilets disinfected and polished
Mirrors and fixtures polished
All counter top items wiped down and returned where they were found
All towel holders, toilet paper holders and shelves wiped down/dusted
All carpet vacuumed thoroughly
All "easily moved furniture" moved, vacuumed under and returned where found
Edge cleaning (upon customer request)
All hard floors vacuumed, "doodle-scrubbed and agitated" and then mopped thoroughly
All "easily moved furniture" moved, vacuumed under, mopped and returned where found
Rugs and floor mats returned to their original location
Front door entry way swept (Back porch upon customer request)
Beds stripped and made with fresh linens (upon customer request)
Laundering (upon customer request)
Request a Quote
The Maintenance Cleaning
Same as the Initial Cleaning except:
Fans, baseboards and blinds cleaned on rotational basis (or each visit upon customer request)
Beds stripped and made with fresh linens (upon customer request)
 The Move-In/Move-Out Cleaning
 Same as the Initial Cleaning but also includes:
Interior of all appliances
Interior of all cabinets, drawers and closet shelves
Garage and garage floor (upon owners request)
Extra Services
Laundering
Organizing
Customized Cleaning to fit your needs and budget [add or delete from any of our Checklists]
Request a Quote